I once worked in an office where everyone spoke in buzzwords and there were meetings about meetings. It got to the point that we actually played Buzzword Bingo on conference calls so that we wouldn't doze off. Side note: you can actually print these bingo cards online. You're welcome.
Back to my point. One of the most commonly used buzzwords in the office was synergy. Yes, it's an overused buzzword, but it's also an incredibly powerful concept. And when applied to marketing, the result is an integrated campaign that leverages the benefits of both digital and traditional channels to reach the audience in a meaningful way. Sprinkle in a little creativity, and you have a memorable campaign that will deliver results. Below are a few of my favorite integrated campaigns, along with a few takeaways from each that you can apply to your next endeavor.
The "Unlaunch" of the VW Bus in Brazil
Volkswagen, the first carmaker to go to Brazil, quickly became integrated into the country's culture and gained popularity. But over time, more options became available, and VW began to lose its appeal. When new legislation was passed in 2013 that called for updated safety standards, VW had to retire the Kombi (what Brazilian's called the VW Bus) because it could not be adapted to meet the new requirements.
VW launched an "unlaunch" campaign – a way for Kombi to say goodbye while also celebrating the memories and adventures people had with Kombi, reigniting preference for the VW brand.
The unlaunch campaign was a phased campaign that began with a print ad inviting people to share their Kombi stories online (see above). VW picked the best stories and included the authors in Kombi's will, which was published in magazines and newspapers. And it didn't end there – Kombi visited its heirs and delivered their inheritance.
VW also launched a web video entitled "Kombi's Last Wishes" which gained over a million views in five days, and received thousands of positive comments via social media. You won't regret taking a few minutes to watch the video – seeing this creativity in action is inspiring.
Apple's World Gallery Campaigns (aka Shot on iPhone)
One of the most touted features on cell phones is the camera – shooting photos and videos has quickly become a common use of mobile devices. Personally, I probably take more photos with my phone than make calls.
Apple scoured photo-sharing sites like Instagram and Flickr to find photos and videos shot on an iPhone by actual iPhone users and then featured them on billboards, posters, print ads, TV spots, and more. The campaign featured work from more than 160 contributors from around the world, giving them the opportunity to be a part of something big.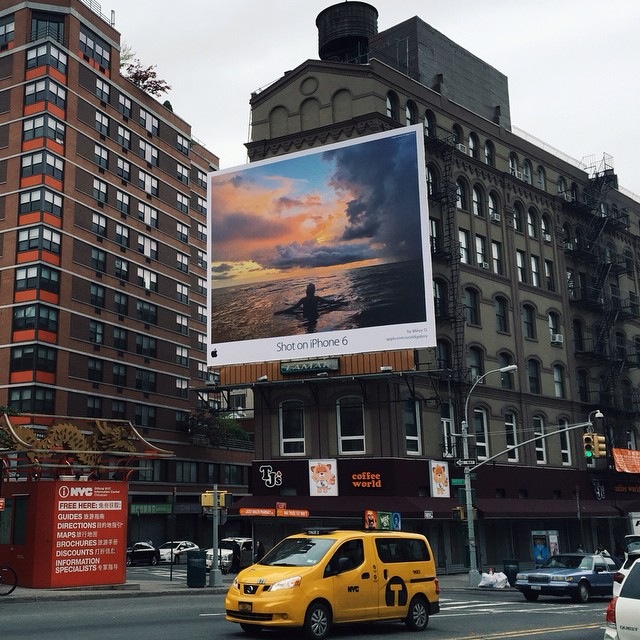 The campaign inspired creativity and innovation by showcasing the phone's benefits rather than features. People even sought out billboards, tagging themselves in pictures when they found one.
DuPont Community Credit Union: Checking Campaign
If you've poked around our site, you probably know that DuPont Community Credit Union (DCCU) is one of the clients with whom we're fortunate to work. I'm including this example so that you can see that integrated campaigns aren't something that only national brands can do – with the right planning, local and regional brands can develop an integrated approach to their next campaign.
DCCU offered two types of free checking to its membership and was in the process of rebranding its checking products to feature new names and updated account benefits. Gravity Group collaborated with DCCU to communicate the changes to existing account holders, as well as promote its checking products to non-members.
DCCU launched an integrated campaign that utilized traditional media to promote account features. To draw attention to the account updates and create a buzz, DCCU held a Facebook contest that raised product awareness with members and non-members alike.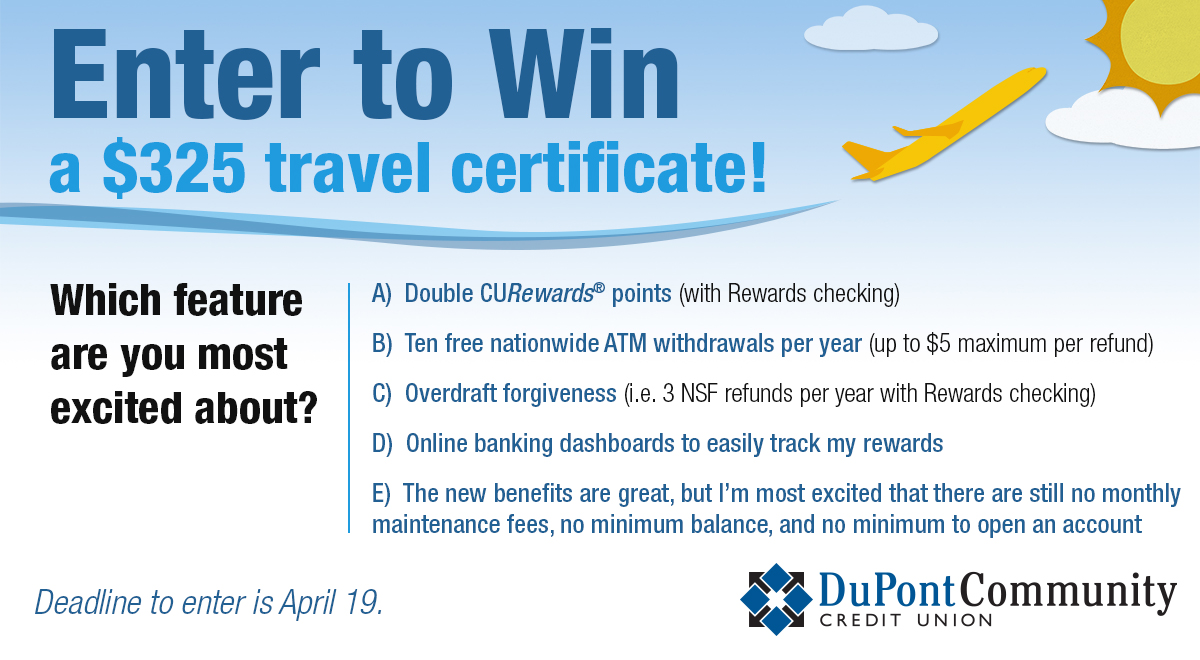 The contest post outlined the checking account features, and to enter, Facebook fans commented with the account feature(s) they liked the best. One randomly selected entrant won a travel voucher, something for which members could redeem their checking rewards points – one more way DCCU reinforced the product benefits.
Key Takeaways
1. Engage Your Audience.
The Kombi could have easily been retired without any fanfare, but instead, VW found a way to use the opportunity to drive preference for the brand by engaging with its audience. The campaign wouldn't have gotten legs if people hadn't been encouraged to share their stories. Rethink your next campaign – where can you add interactivity or encourage engagement?
2. Plan your approach with your goals in mind.
When developing creative, there are always a variety of approaches you could take. For instance, in the DCCU campaign, because the goal was to communicate product benefits, messages were designed to feel more educational: the TV spot was infographic in style versus a dramatization, and the print ads compared the two checking products side-by-side so that the benefits could really be featured. Similarly, in the Kombi unlaunch ads, notice how the creative was intentionally designed to look nostalgic, and to leave space for the reader to picture their own memories with the VW bus.
When brainstorming the approach for your next campaign, clearly define your goals and make sure to stay true to them. It can be easy to lose your purpose by over-designing or trying to fit too much into your message. By defining your goals and planning your approach, you'll lay the foundation to have your message hit its mark.
3. Create strong social media ties.
The Apple campaign was made possible by social sharing sites like Instagram and encouraged users to share and tag their photos for a chance to be included in the campaign. The DCCU campaign was designed to intentionally use social promotions to support its message on traditional media. Think of ways to truly incorporate social media into your campaign, rather than making it an afterthought.
4. Bridge the gap between digital and traditional channels.
The Apple campaign could've easily been just a digital campaign, sharing photos and videos online. However, the full strength of the camera was realized when the iPhone photos were turned into giant billboards. It also provided something for iPhone users to aspire to – having their photos featured on a billboard. Consider how you can create synergy between traditional and digital channels.
5. Make it easy for your audience to get involved.
Like the Kombi and Apple examples, DCCU directly involved its audience in the campaign, this time in the form of a Facebook contest. What I really liked about this contest was that it was easy for people to enter and it provided insight into the features members liked the most about their checking accounts. Additionally, because the prize directly related to the product being promoted, each aspect of the contest helped to promote the product. When planning your next contest, look for ways to make the contest fully support your campaign without being forced, and most importantly, make it easy for your audience to participate.
6. Consider a Phased Approach.
While there can be benefits to launching all components of a campaign simultaneously, it can also be impactful to release them in staggered approach, like VW did. Rather than each element needing to tell a full story, each can build on the last to tell one aspect of the larger story.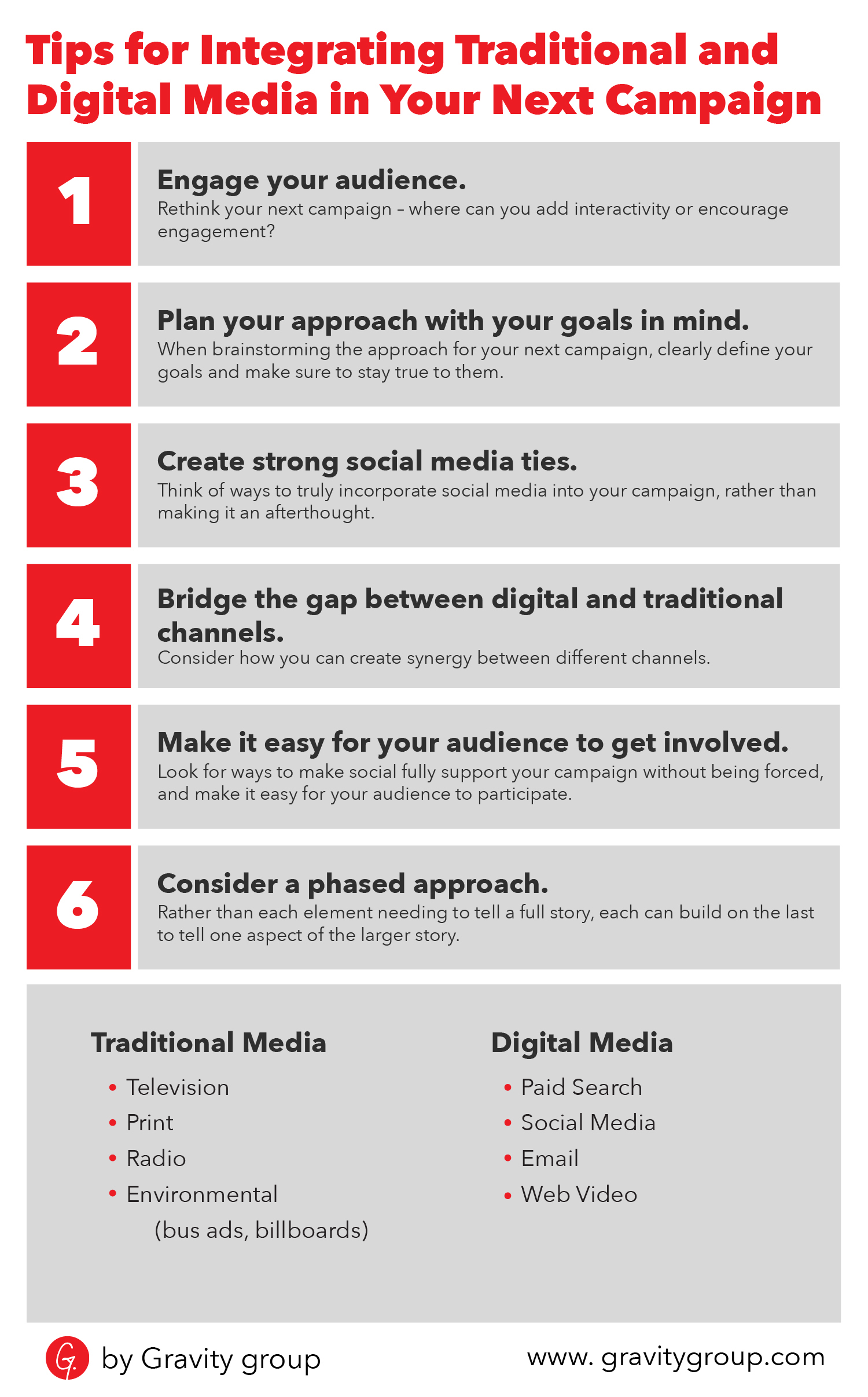 I enjoyed digging into these campaigns, and I hope they've inspired you to find creative and meaningful ways to have traditional and digital channels work together. And there's no time like the present to roll up your sleeves and try something new.
Have a favorite integrated campaign or a creative idea you'd like to share? Leave it in the comments below, I'd love to hear it!
More on Marketing