Gravity Group has a new production van! Predictably, I'm geeking out about this quite a bit. This 4-wheeled gear monster is customized inside and out to store a lot of equipment so we are prepared for any situation on set. Even better, our van is set up for efficiency and ease of access so we can pull out only exactly what we need on set without having to fumble through a bunch of gear we don't want. These photos show just a fraction of what is inside.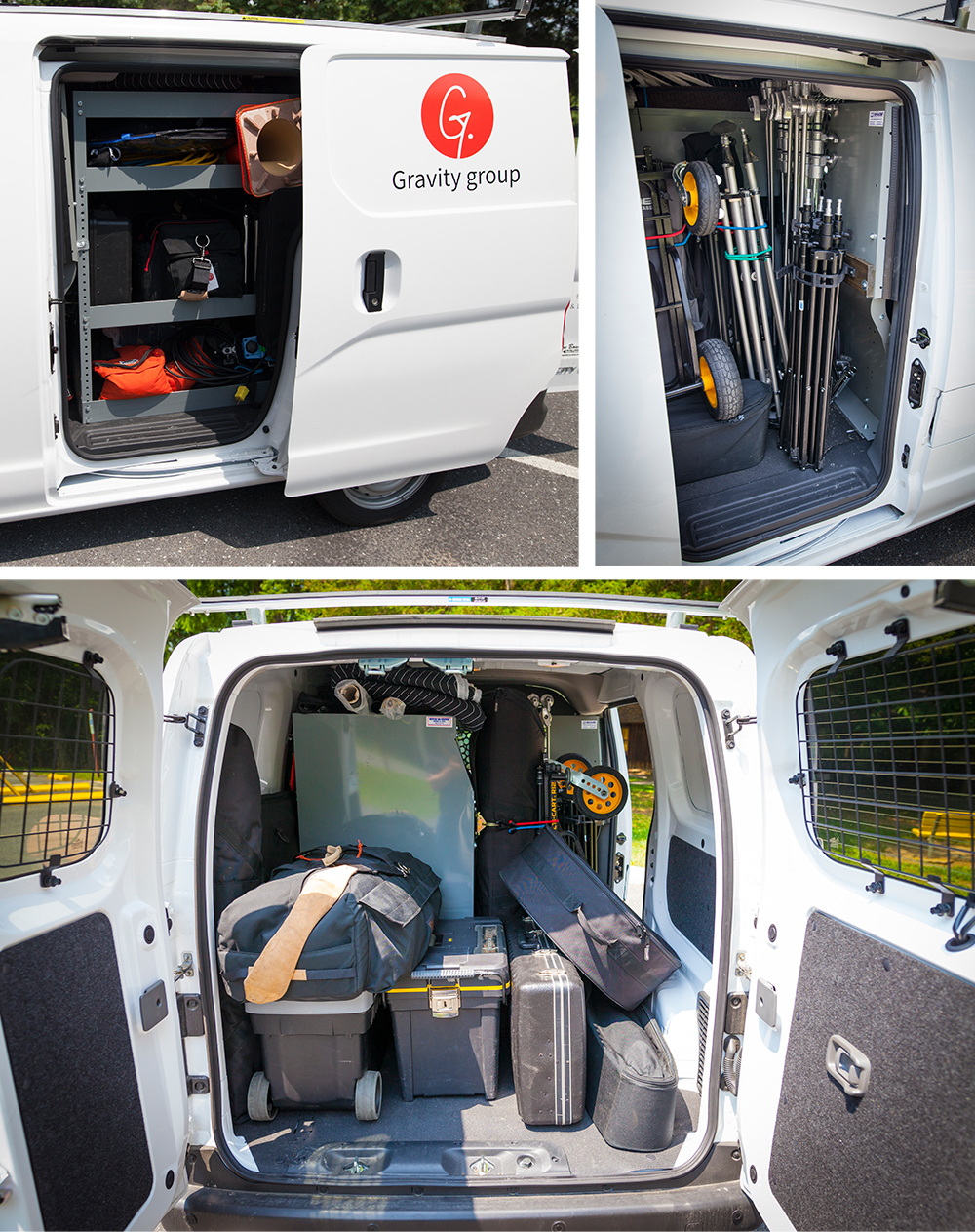 Efficient and organized storage really saves us time on set, gets the gear out of the way, and lets us focus on creative work for our clients. This new van looks simple, but it is a huge asset for content production.
Finally, check out this time lapse of Zach and I packing up this cool new van – we've got some serious Tetris skills.