At Gravity Group, we're very proud to announce our Brand Challenge for 2014!
In the past, Gravity Group's Nonprofit Brand Challenge has consisted of us partnering with a single local nonprofit each year to help with their marketing and brand awareness efforts. This has resulted in an opportunity for us to work with some of the most outstanding organizations in our community. It has been a great honor to help those that do such great work for people who truly need it, and the work we do for our Brand Challenge each year is some of the most rewarding work we do.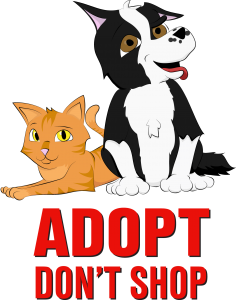 This year, we've decided to change things up a bit! Instead of selecting just one local nonprofit from the many we're so fortunate to have in our area, we've decided to focus on a particular cause that affects our community on a daily basis. It is our hope that this new approach to our Brand Challenge will not only result in more support for more nonprofit organizations, but that it will also encourage our friends, partners, and clients to do the same!
So, Gravity Group is challenging the community to support animal rescue organizations in 2014. Nearly three million healthy pets go unadopted from shelters each year. Many of these pets end up in shelters through no fault of their own, and they would make wonderful pets. According to statistics provided by one area shelter, 354 dogs and 1,170 cats – or an average one dog and three cats every day – were euthanized in 2013. Our goal is to change that in 2014 – and we need your help!
We challenge you to join us to increase awareness and adoption rates in our community. Follow us on Facebook and Twitter as we share adoption success stories, promote adoption events, and feature adoptable pets. And please donate what you can to these organizations – whether it's your time, money, or both! Together we can save and improve the lives of pets in our area. Join us as we partner with rescue organizations in the Adopt Don't Shop movement – #AdoptDontShop!