Let me paint a scenario I've come across several times in the past few years.
I'm on a shoot, photography or video, and it is crunch time. The client is getting tired, or the weather is taking a bad turn, or I've got limited time to catch the action.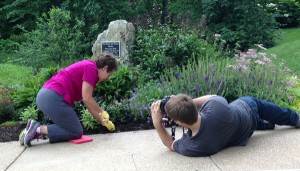 Logic might say that my best choice is to make a safe shot choice. To guarantee that I will get photo or video I need, catch the action with a traditional or simple shot, something I've done before, something I know will work.
Simply stated, the safe shot is often not your best choice. Whether it's for a family photo, or for a high profile advertisement, the safe shot should follow its name sake and serve as a backup for the real shot whenever possible.
Anyone with a DSLR camera can take high quality photos and video. Even some phones do a decent job. Everyone is getting the safe and easy shot. All it takes is setting the camera in the automatic mode and pointing it in the right general direction.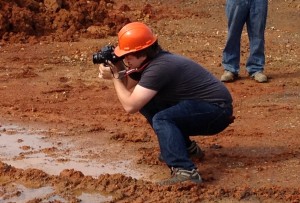 When I am on set, I almost always focus on getting the shot that I really want first, and then I get some safer shots as backups (Overshooting is always a good policy!). Finding the cool angle or the unique framing can give a little extra special treatment to your project and those kind of shots should be the priority.
Don't be afraid to get in the dirt and mud, climb ladders, or squish into tight corners to get the best shot. Get into the habit of asking "How can I shoot that in a new way?" or "What can I do to bring a fresh look to this shot?" Try to enter into the eye of your subject, or the eye of another character in the scene. Finding that kind of perspective can give life and vitality to your work.
Having easier and safer shots as backups can be a good policy, but never settle for those shots as the only option. Whenever you take a photograph, shoot a home video, or work on a larger project, remember that the extra effort to jump beyond the safe choices will pay off.