Here's a chance to meet an essential behind-the-scenes member of the Gravity team. Mark is a videographer, video editor, and all around media specialist. He's both an expert storyteller and tech nerd, and a core member of our Production Team. Look for more posts like this one as our Meet the Team series continues!
---
What is your role within the Gravity team?
My primary role is as the Media Specialist, and that means I work with all things photography, video, editing and motion design. In pre-production I assist in planning, logistics, art design, and anything else a production might need. On set, I'm the primary photographer and cinematographer as well as directing the lighting or any rigging we might need. On larger productions with larger teams, I also work as producer and/or assistant director. In the office, I'm the photo and video editor as well as motion graphics designer, and I help with our office technical needs ranging from data management to troubleshooting. I get to wear a lot of hats from day to day, which I really enjoy.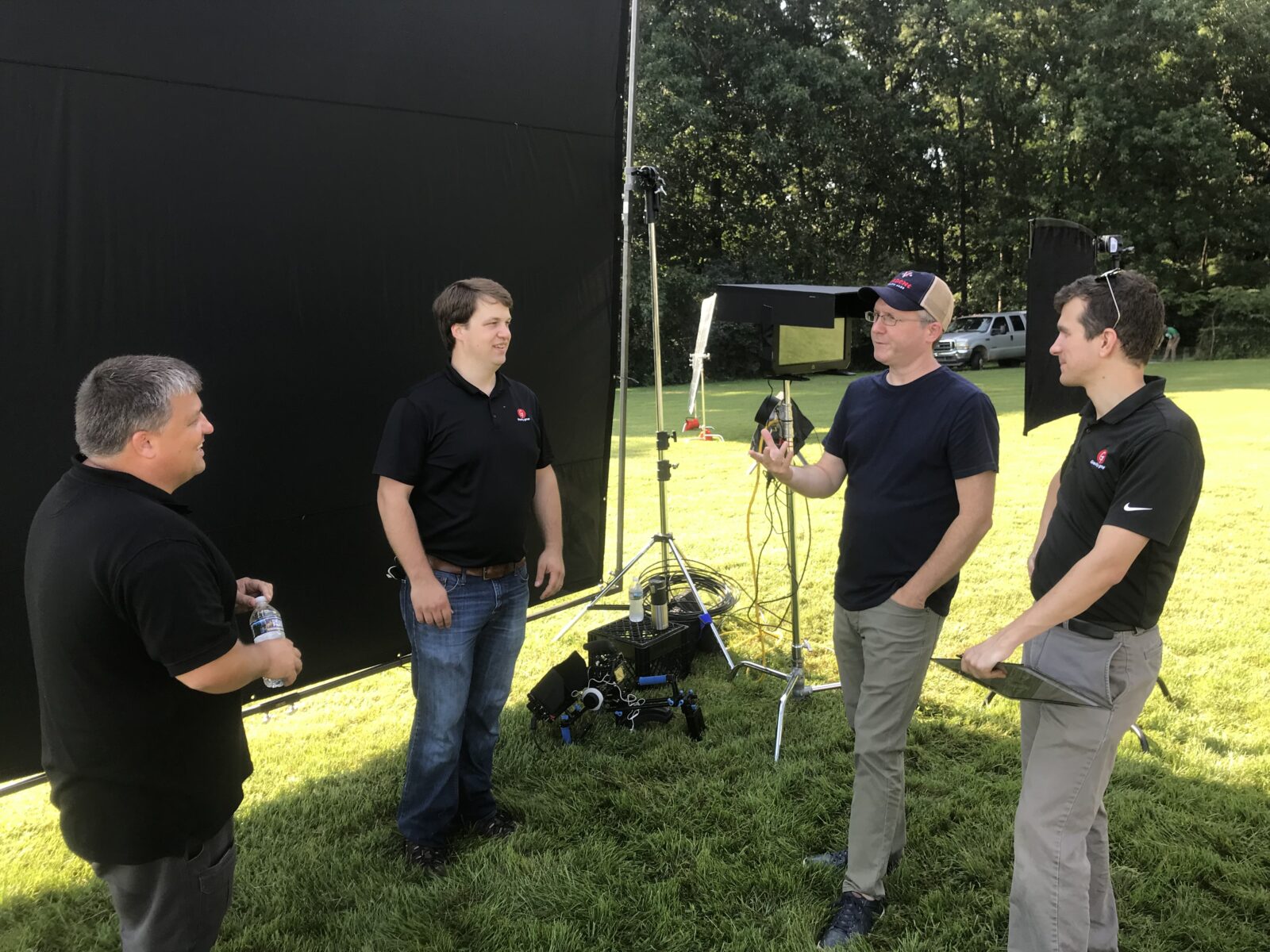 What is a "typical workday" like for you?
Generally, I'm usually on a shoot or in the office working on post-production. The bulk of my time is at my desk editing photos and footage and motion graphics, but we are a highly-collaborative team, so I'm frequently in others' offices or in our meeting spaces working on projects. We work like a well-oiled machine here, and I love being a part of that process however I can!
What is your favorite part of your job?
I would say that the storytelling process is my favorite part, whether it's planning for production, working with clients on set, or post production, the fact that I get to tell stories as a part of my job is pretty darn cool.
What brought you to Gravity?
I was moving back to Harrisonburg (I'm an EMU grad) after living in Baltimore, and I was looking for job that would use my creative skills and was team-oriented. Gravity was looking for a Media Specialist at the time, and it was a perfect fit for me. I went through several interviews at Gravity, but by the beginning of my first interview, I knew I wanted to work here.
What's your favorite tool, go-to resource, or work hack that helps you do your job well?
My favorite tool is the camera. The power of visuals to tell stories is incredible, and I'm grateful everyday to be a part of that process.
There are so many resources that I use on a daily basis, but YouTube has to be one of my favorite places for tips, inspiration, and fixes to problems. You can find anything there.
On a shoot, or in the edit room, my favorite work hack is to think about perspective, figuratively and literally. I always try to get my camera into a new perspective: at eye level with my subject, in a unique vantage point we don't normally see, or in a place of intrigue or surprise.
What are your creative hobbies outside of work?
I'm sure it's shocking to no one, but I love fine art photography and documentary photography, and those genres of photography have been a creative constant for me since I was very young. I particularly enjoy alternative photo capture and printing, such as infrared photography or "fresco" printing of my photographs. I also love building and fixing things, whether it's tinkering with my custom-built computer, fixing something around the house, or woodworking.
A timelapse of Mark creating one of the prints: